When it May be a Good Time to File for Social Security Disability
Oct. 6, 2020
For many Texas workers who have been unable to work for an extended period due to medical conditions,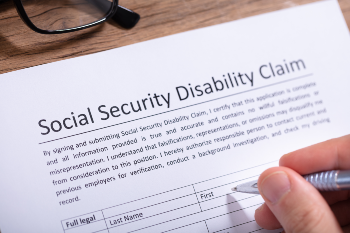 it may be difficult to come to terms with the inability to obtain income that had previously been their primary source of financial support. The minimum requirement for an individual to be eligible to receive Social Security Disability benefits is being medically unable to return to work or is expected to be out of work due to a disability for a period of at least 12 months. If this is the case, then it may be time to consider filing for all Social Security Disability benefits you may be eligible to receive.
The process for filing a Social Security Disability claim can be time-consuming and even for eligible applicants, the receipt of benefits may not be automatic after one is approved. Whereas, in claims for Social Security Disability Insurance Benefits (DIB) the law automatically has a five (5) month waiting period from when the individual stops working until they receive the first disability benefit payment. In claims for Social Security Supplemental Security Income (SSI), the actual date the claim is filed is very essential as to when the first benefit would be paid once a claim is approved. For those dealing with any degree of financial hardship, the waiting process for receiving benefits can add to the additional strain felt trying to meet even the most basic living needs.
Attorney Brent L. Klender can offer support for individuals in Texas who are seeking a lawyer for Social Security Disability claims.